Professional Pipe Lining Services in Provo, Utah
Over time, pipelines begin to leak or create clogs which can end up being a hassle, producing nasty odors. In addition to this, water can become trapped in your pipes and will create mold and mildew as well as bacteria. These circumstances can create not only health concerns, but can also create an overflow of waste which can end up in the roadways, tracks, and in bodies of water around Provo, UT. If not dealt with quickly, this plumbing issue can become worse with time. So, what's the solution? Sewer pipe lining.
Emergency Sewer Cleaning Services Available! Give Us a Call Today!
Merely 20 years ago, the best way to replace sewer pipes required digging up your lawn and causing chaos near and around the pipes you wanted to replace. Today, with new trenchless pipe lining methods and modern technology, you can avoid digging up your lawn to fix your sewer lines successfully and properly. With the pipe lining procedure, a seamless plastic pipeline is produced within the old pipeline. Although pipe lining can be expensive, it is affordable over time and is a faster process than traditional pipe lining methods.
Advantages of Pipe Lining
Not only do you prevent digging up your beloved lawn, there is no harm done to or around your home, or the environment, as trenchless pipe lining is less invasive. After the repair work is done, your pipelines will be in excellent shape and will not require services for thirty years or more! Along with this, pipe lining increases flow capability and lowers contaminated materials back-up.
If you are experiencing low water pressure, drainpipe back-ups or tarnished water, it might be time for new pipelines. Call the experts at T.J. Huggard Plumbing today for a free pipe diagnostic. Our pipes specialists in Provo, UT have years of experience with pipe lining and can assist you with all of your plumbing, sewage system back-ups, repairs and more!
We serve both residential and
commercial customers.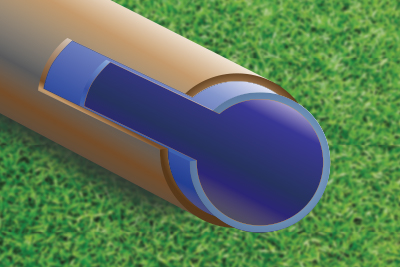 Leave us a message and we'll get back to you and get you scheduled!