Just like your home requires regular plumbing maintenance, so does your business. Often, commercial plumbing is under-maintained and overlooked. In the long run this can cause severe damage to your commercial plumbing and unwanted clogs or broken pipes. Avoid losing time and money by calling the trusted experts. At T.J. Huggard Plumbing, we have the right tools and skills for your commercial plumbing needs. Our team is available for emergency repairs as well.
Commercial Plumbing Issues
Commercial plumbing is built to last, but can be vulnerable to several issues as a result of its one-of-a-kind usage factors. Commercial buildings frequently see high-volume flushing as well as draining of chemicals, food waste, sewer, and other components that can damage plumbing pipes. Obstructions, as well as leaks, can develop in the large drain and supply lines in commercial buildings can become obstructed after just a couple of years of regular use. Ruptured pipelines, as well as leakages, can cause significant downtime and lost earnings for almost any commercial building. If you notice any signs of a failing pipeline or fixture in your commercial building, it's best to call a commercial plumbing specialist right away.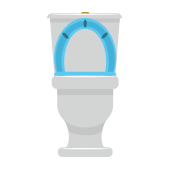 Request Plumbing Service Now!
For all your commercial plumbing needs.
Serving Salt Lake City and surrounding areas, T.J. Huggard Plumbing has a dedicated group of highly-trained experts, all set to take on commercial and residential plumbing as well as drain cleaning for any type of commercial structure.
Our team of trusted experts guaranteed and give us confidence that we can resolve any drain issue as well as drain back-ups or any cleaning project you may have. We are very experienced and are capable of dealing with almost any circumstance. We offer an array of solutions, including drainpipe cleaning, pipe lining, sewer line repair, service & replacement, and camera inspection.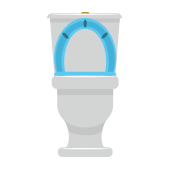 Leave us a message and we'll get back to you and get you scheduled!
Wow, they are passionate about plumbing. They know their stuff and enjoy doing the work which means for a better job and a more pleasant experience working with them.
Because of our schedule, T.J. was able to come at the last minute, twice. He was very professional and was able to install our new faucet and garbage disposal the 1st visit and hookup the dishwasher, fridge waterline and fix the water issues with our washing machine the 2nd visit.
I had a great experience with T.J. Plumbing. They were considerate, timely, and a great price. They were great at explaining and fixed my hot water within a day. I am so grateful! They saved us and it didn't cost an arm and a leg.