Remodeling your home can feel like a difficult process, especially when it comes to changing faucets and other fixtures with special plumbing and installation fittings. The very best way to upgrade your kitchen area, bathroom and laundry room is to work with a remodel plumber to install difficult components and home appliance replacements. A benefit of hiring a remodel plumber is that they are ready to manage any type of unanticipated issue which might develop and can typically give you better prices and service warranties on plumbing materials and appliances than what is available to the public.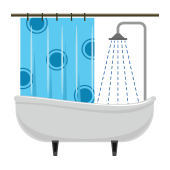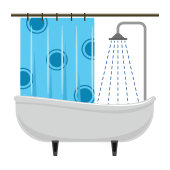 Update Your Home With New Fixtures.
Upgrade the fixtures or plumbing in your basement space to reflect a fun living space for you and the family. If you are considering revamping your basement space, turn it into a family room or a bar area, take the time to call a plumbing expert to install the right fixtures and plumbing lines so you can enjoy your new or upgraded living space.
There are definite advantages to gas pipe repair or replacement. If your gas pipes are older, they are most likely made from cast-iron or bare steel and replacement is recommended. The most common gas piping materials are black steel, galvanized steel, copper and brass. As a homeowner, you don't want to compromise the safety and reliability of your natural gas lines. Whether you need a simple gas line repair or gas line replacement, speak with a gas pipe expert at T.J. Huggard Plumbing for the best solution in your area.
Like any other water-dependent appliance, bathtubs and walk-in tubs eventually need to be replaced. Setting up a new tub is a significant project that can require to move plumbing and water lines to properly serve your new bathtub needs.  Before you start remodeling or removing fixtures, call your local T.J. Huggard Plumbing experts and ensure that the job at hand gets done right.
Kitchen fixtures not only give your cooking space a modern look – but can also save you money on your monthly utility bill. New technology in new appliances and fixtures are cost-efficient. We will ensure your gas lines, ice maker water lines, refrigeration pipes, and filter systems are in tip-top shape. Your new kitchen updates will certainly look good, work excellent, and be leak-proof. All you have to worry about is choosing your favorite kitchen fixtures.
Efficient and attractive showers can influence the way you live at home, and a new shower can make a substantial difference. We can ensure your shower plumbing is efficient and attractive too! Contact the professionals to install your shower and asses your plumbing needs.
At T.J. Huggard Plumbing, we provide a comprehensive range of bathroom and kitchen remodeling services in American Fork and surrounding areas. If you need someone to install energy-efficient plumbing, new fixtures during remodels, unclog drains, or perform a sewer camera inspection, you can rely on T.J. Huggard Plumbing to get the job done!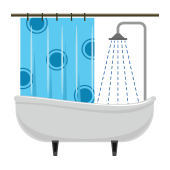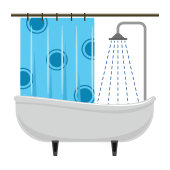 Leave us a message and we'll get back to you and get you scheduled!
Wow, they are passionate about plumbing. They know their stuff and enjoy doing the work which means for a better job and a more pleasant experience working with them.
Because of our schedule, T.J. was able to come at the last minute, twice. He was very professional and was able to install our new faucet and garbage disposal the 1st visit and hookup the dishwasher, fridge waterline and fix the water issues with our washing machine the 2nd visit.
I had a great experience with T.J. Plumbing. They were considerate, timely, and a great price. They were great at explaining and fixed my hot water within a day. I am so grateful! They saved us and it didn't cost an arm and a leg.