Often times, a sewer camera inspection is the only way to see the damages that may expose deeper issues in your pipeline system. T.J. Huggard Plumbing has the necessary tools to permit you to see the damage done below ground. After we document the problem, we can review the alternatives to make sure that you can make the most informed decisions for your home. We will never push a solution that you don't need, and will always give pricing ahead of time, in-home price quotes, and advanced plumbing options.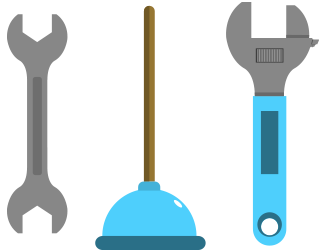 We serve both residential and
commercial customers.
Common Causes of Blocked Sewer Lines:
Tree Roots: Tree roots can be more than just a minor pain if left untreated. Roots are constantly seeking a source of water. If a sewer line is the closest water source, they will try to invade your sewer pipes.
Rusted Pipes: Older pipes were made of copper which can cause corrosion within the pipes. This weakens the pipe and can cause the sewer line to break or burst if the problem is not taken care of immediately.
Weather Changes: If your drain pipes are not properly installed, the fluctuation in weather can cause your sewer line to shift. If freezing temperatures are present, water flowing through the pipes can slowly freeze and result in slow moving water or backups.
Sewer camera inspections are used to determine all types of pipe line damage, blocks, as well as other issues that are common pipe offenders in preventing the proper circulation of waste out to our city drains or septic systems. While we intend to clear out your lines – that's not all. We want to be certain the situation is effectively taken care of to prevent further problems in the future.
If you have a sewage system line that is backup up, you will obviously want to be guaranteed that your line has been cleared out and that the situation will not repeat itself. If you are experiencing any of these issues, contact T.J. Huggard Plumbing immediately. We will do all that we can to make sure the problem is corrected – the first time.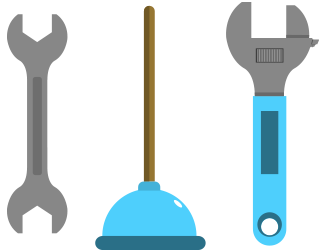 Leave us a message and we'll get back to you and get you scheduled!
Wow, they are passionate about plumbing. They know their stuff and enjoy doing the work which means for a better job and a more pleasant experience working with them.
Because of our schedule, T.J. was able to come at the last minute, twice. He was very professional and was able to install our new faucet and garbage disposal the 1st visit and hookup the dishwasher, fridge waterline and fix the water issues with our washing machine the 2nd visit.
I had a great experience with T.J. Plumbing. They were considerate, timely, and a great price. They were great at explaining and fixed my hot water within a day. I am so grateful! They saved us and it didn't cost an arm and a leg.