Drain Issues? Let Our Plumbers Handle it!
Blocked drains are a major pain. From the bathroom to the kitchen area, a stopped-up drain can slow you down, leave unwanted residue behind, and generate all type of other drain problems. So, what's the solution?
Look to T.J. Huggard Plumbing for top quality solutions, quick feedback, and cost-effective outcomes. Our handiwork is assured, so you can have total assurance when you call on our plumbing technicians to remove a stopped-up drainpipe. We fit your timetable as well as make certain to stroll you via the problem that requires to be fixed. T.J. Huggard Plumbing handles clogged drains, drain repairs, and drain cleaning.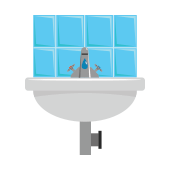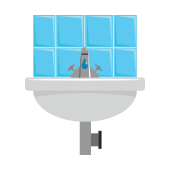 We serve both residential and
commercial customers.
Kitchen Drains: Food scraps, bones, grease, wash fabrics as more can rapidly obstruct drains as well as disposers, producing a back-up that helps mold and mildew grow at a faster rate.
Bathroom & Utility Drains: While toilet paper is one of the most common plugged toilet culprits, a variety of things can find their way into these drains and promote slow-moving drains or huge clogs.
Shower & Tub Drains: A mix of soap and hair will at some point cause a blockage that can be hard to remove without specialized professional tools.
As a locally owned and operated company, we make sure that our plumbing experts are fully equipped with the necessary tools to get the job done, no matter how big or small. At T.J. Huggard Plumbing, our goal is to be the most trustworthy plumbers in American Fork, Utah. For all your plumbing, sewer repair, pipe lining, and other plumbing needs, give us a call.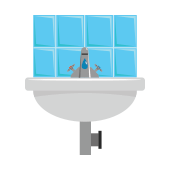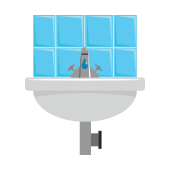 Leave us a message and we'll get back to you and get you scheduled!
Wow, they are passionate about plumbing. They know their stuff and enjoy doing the work which means for a better job and a more pleasant experience working with them.
Because of our schedule, T.J. was able to come at the last minute, twice. He was very professional and was able to install our new faucet and garbage disposal the 1st visit and hookup the dishwasher, fridge waterline and fix the water issues with our washing machine the 2nd visit.
I had a great experience with T.J. Plumbing. They were considerate, timely, and a great price. They were great at explaining and fixed my hot water within a day. I am so grateful! They saved us and it didn't cost an arm and a leg.