All of the plumbing fixtures in your home can take quite a beating. Inevitable daily use, weather conditions, and clogged pipes all contribute to sewer problems. Eventually, your sewer line will need sewer repair or some sort of sewer line replacement. If you are experiencing any of these issues, call T.J. Huggard Plumbing immediately.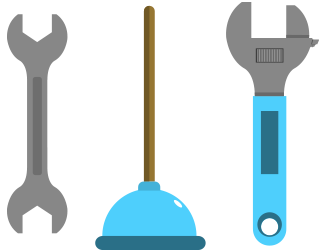 We serve both residential and
commercial customers.
Common Clogged Drain Issues:
Frequent backups: Our experts advise you to avoid the "liquid drain cleaner" and call a professional to take a look at that backed up drain! If you have a drain that continuously backs up, even in the lowest level of your home, it can originate from a break or obstruction in your sewer pipe line.
Multiple clogged fixtures: A very obvious sign of serious clogged drain issues is when more than one fixture is backed up at the same time. If you are not sure why the toilet or shower drain keeps clogging up, it may be a sewer line issue.
Noises when using plumbing fixtures: Some unexpected noises you might encounter can include bubbling from your toilet, back up in your shower drain when the toilet is flushed, and gurgling noises when any drain is passing water.
The plumbing and sewer repair line experts at T.J. Huggard Plumbing can examine your cracked and damaged sewer lines. While your residential or commercial property layout and drain system are unique, there might be some fundamental problems that we can attend to.
Sewer Line & Replacement Options:
Pipe lining: A noninvasive process that allows us to repair existing pipes without having to dig up your lawn. Not only do you save your lawn, usually you save time and money.
Sewer replacement: if repair is not possible, it may be time to explore sewer line replacement.
Camera video inspection: A waterproof plumbing video camera can determine what solution might be best for your clogged drain issues, so you don't spend unnecessary dollars on services you don't need.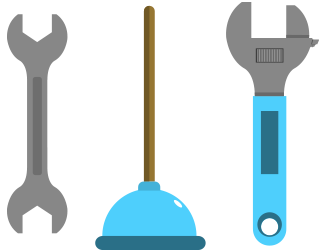 Leave us a message and we'll get back to you and get you scheduled!
Wow, they are passionate about plumbing. They know their stuff and enjoy doing the work which means for a better job and a more pleasant experience working with them.
Because of our schedule, T.J. was able to come at the last minute, twice. He was very professional and was able to install our new faucet and garbage disposal the 1st visit and hookup the dishwasher, fridge waterline and fix the water issues with our washing machine the 2nd visit.
I had a great experience with T.J. Plumbing. They were considerate, timely, and a great price. They were great at explaining and fixed my hot water within a day. I am so grateful! They saved us and it didn't cost an arm and a leg.