How Do You Know Pipe Lining Is Right For You?
Basically, pipe lining means we won't have to dig up holes in your lawn. We can restore your sewer and water lines efficiently and effectively, without destroying your home or commercial property. A selection of innovative strategies are at our disposal to guarantee that your lawn stays intact while we fix your sewer lines. Our plumbing specialists can properly restore your sewer system with trenchless pipe lining solutions.
Along with the hassle and foul odors of leaking pipes, rainwater trapped in leaky pipes can produce health risks from contamination due to mold and reproductive bacteria. Backups can also trigger sewage systems to overflow, releasing waste into our roadways, rivers, and lakes.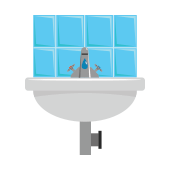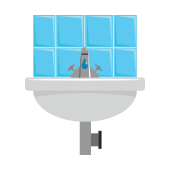 We serve both residential and
commercial customers.
Trenchless Sewer Repair Without The Hassle
Sewer pipe lining repairs can be pricey home improvements, one of the reasons many homeowners choose to put them off even longer. Nonetheless, problems such as leakages and clogs won't simply disappear by themselves– as a matter of fact, they'll just keep deteriorating as time passes.
Eventually, every homeowner must "face the music", or in this case, face sewer issues- preventive maintenance is never a bad investment. Because of this, trenchless repair work is cost-efficient in the long run. Our trenchless technologies will give you brand-new, durable, seamless, damage-resistant pipes, installed by professionals you can trust.
Welcome To T.J. Huggard Plumbing
If trenchless pipe lining is not the right choice for your piping needs, consider repiping your home. Our pipe lining sewer repair and repiping methods, mean that your drains pipes will be repaired quickly without destructive open trench digging in your backyard, patio area, driveway, or yard. Our plumbing technicians have years of experience when it comes to pipe lining, call T.J. Huggard today to schedule your appointment. We are the pipe lining experts and we will address your drain troubles — guaranteed!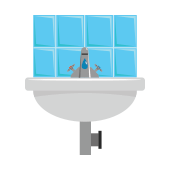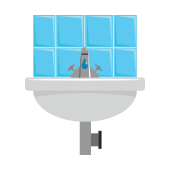 Leave us a message and we'll get back to you and get you scheduled!
Wow, they are passionate about plumbing. They know their stuff and enjoy doing the work which means for a better job and a more pleasant experience working with them.
Because of our schedule, T.J. was able to come at the last minute, twice. He was very professional and was able to install our new faucet and garbage disposal the 1st visit and hookup the dishwasher, fridge waterline and fix the water issues with our washing machine the 2nd visit.
I had a great experience with T.J. Plumbing. They were considerate, timely, and a great price. They were great at explaining and fixed my hot water within a day. I am so grateful! They saved us and it didn't cost an arm and a leg.