Your home deserves the best in plumbing service. You trust your shower, sinks, and toilets to work when you need them- and you can trust T.J. Huggard Plumbing to take care of them when something goes wrong. Our licensed plumbing professionals can perform and install all your plumbing needs. Look to T.J. Huggard Plumbing to help you with your kitchen, bath, or laundry remodel needs to install low-flow faucets, shower-heads, and toilets to help you save water and lower your utility bills.
T.J. Huggard Plumbing serves Utah County and surrounding counties. We can take of all your residential plumbing needs. It is essential the plumbing in your home be effective and professionally installed. If you have a simple repair service or you wish to update your plumbing fixtures, we are ready to provide timely top-quality solutions for your home. With fast response and at very competitive prices we can assist you with a vast array of plumbing solutions.
Sometimes, your plumbing fixtures need a little maintenance or repair. We can fix or change damaged or outdated bathrooms, sinks, bathtubs, as well as showers. Check out our categories for other services we provide- we keep the plumbing in your home in tip-top shape.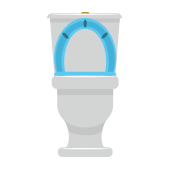 Get Your Plumbing Updated Today
Your Local Plumbing Experts
T.J. Huggard Plumbing is a locally-owned second generation full-service plumbing company. Whether you are dealing with a brand-new construction project or a damaged pipeline, we can deliver the plumbing solutions in residential, commercial, and general repair areas. With a quick response as well as at extremely competitive prices, we can help with a variety of plumbing solutions.
If you require new plumbing fixtures or pipe lines, T.J. Huggard Plumbing is here to help. We only supply the most effective and high-quality components, so you know that when we install something it is going to last. We know plumbing issues are a hassle. Getting them fixed doesn't need to be.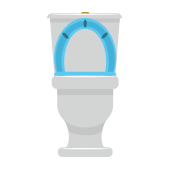 Leave us a message and we'll get back to you and get you scheduled!
Wow, they are passionate about plumbing. They know their stuff and enjoy doing the work which means for a better job and a more pleasant experience working with them.
Because of our schedule, T.J. was able to come at the last minute, twice. He was very professional and was able to install our new faucet and garbage disposal the 1st visit and hookup the dishwasher, fridge waterline and fix the water issues with our washing machine the 2nd visit.
I had a great experience with T.J. Plumbing. They were considerate, timely, and a great price. They were great at explaining and fixed my hot water within a day. I am so grateful! They saved us and it didn't cost an arm and a leg.