Water is essential- we use water to cook meals, water our plants, wash dishes, and most importantly to stay hydrated. But sometimes our water can be experiencing water hardness. If you have noticed white spots on your dishes after they have gone through the dishwasher and dried, you might need softer water. These spots are not caused by your dishwasher, but it has to do with the water in your home.
A water softener is a device installed in the plumbing system of your home to balance the PH in your water supply. Water hardness will leave white dry spots on your dishes, stains on your clothes when you wash them, and have a faint taste when you drink water as well. Contact your local T.J. Huggard Plumbing experts to help you choose the right water softener for your home.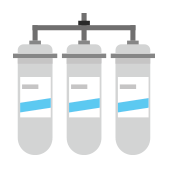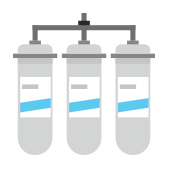 We serve both residential and
commercial customers.
Mineral build-up on faucets, bathtub stains, and soap residue on shower doors are clear indicators of high calcium concentration in your water. In time, these undesirable mineral stains build-up and restrict the water flow of faucet fixtures at home. If not dealt with appropriately, mineral build- up can block pipes, leave soap residue, detergent stains, and water spots.
A water softener can be a big investment to your home by prolonging the life of fixtures that depend on the use of water, even extend the life of your water fixtures and even cleaner glass wares and cutlery. By doing so, you save money on regular basis by protecting your clothes and damages to home appliances and plumbing system.
If you want to get rid of water stains, improve itchy dry skin, and remove the taste of minerals in your water, get in touch with T.J. Huggard Plumbing to find more information on the advantages of water softeners.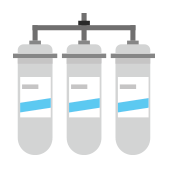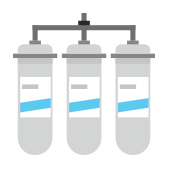 Leave us a message and we'll get back to you and get you scheduled!
Wow, they are passionate about plumbing. They know their stuff and enjoy doing the work which means for a better job and a more pleasant experience working with them.
Because of our schedule, T.J. was able to come at the last minute, twice. He was very professional and was able to install our new faucet and garbage disposal the 1st visit and hookup the dishwasher, fridge waterline and fix the water issues with our washing machine the 2nd visit.
I had a great experience with T.J. Plumbing. They were considerate, timely, and a great price. They were great at explaining and fixed my hot water within a day. I am so grateful! They saved us and it didn't cost an arm and a leg.