Clogged drain pipes and the smells that follow are aggravating, and major back-ups in your sewer or drainpipe system can be damaging and expensive. T.J. Huggard Plumbing can help with your sewage system & drain service anywhere in American Fork and surrounding areas.
Whether you need plumbing or drain services, T.J. Huggard Plumbing is your friendly local plumber. At T.J. Huggard Plumbing, we are devoted to providing expert, licensed plumbing services. We have the expertise as well as experience to find practical solutions for any plumbing problems you are experiencing. We provide a full range of plumbing and drain repair services, replacement as well as installation solutions, including: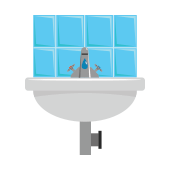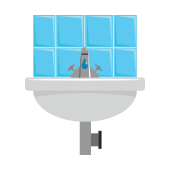 When it comes to drain cleaning and repair, we are the experts in the business. Often, hair and soap residue are the culprits causing shower drain back-ups. Clogs can collect in the trap or further down the drain line. If you have slow moving drains in your shower and sink or if your tub isn't draining as fast as it used to, call the experts to clear those lines or repair them.
We can provide same day and
emergency drain repair service.
Give us a call for a fast,
no-obligation estimate!
If you have a clogged drain or backed-up drain, you obviously want to be guaranteed that your line has been cleared out and the problem will not repeat itself. If you are experiencing any of these issues, call T.J. Huggard Plumbing immediately. We will certainly do all that we can to make sure the problem is corrected – the first time.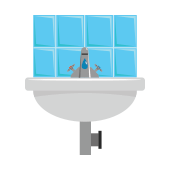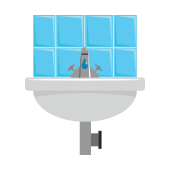 Leave us a message and we'll get back to you and get you scheduled!
Wow, they are passionate about plumbing. They know their stuff and enjoy doing the work which means for a better job and a more pleasant experience working with them.
Because of our schedule, T.J. was able to come at the last minute, twice. He was very professional and was able to install our new faucet and garbage disposal the 1st visit and hookup the dishwasher, fridge waterline and fix the water issues with our washing machine the 2nd visit.
I had a great experience with T.J. Plumbing. They were considerate, timely, and a great price. They were great at explaining and fixed my hot water within a day. I am so grateful! They saved us and it didn't cost an arm and a leg.