Professional Pipe Lining Services in West Jordan, Utah
T.J. Huggard Plumbing has experience with all types of pipe repairs and can be there for you in the time of an emergency. If you are looking for pipe lining services in West Jordan, Utah, know you have a team you can trust. Give us a call at 801-787-0373!
Emergency Sewer Cleaning Services Available! Give Us a Call Today!
The water and sewer pipelines in your home will encounter issues throughout their lifetime. Whether you deal with a leaky pipe or a clogged pipe, our team is here for you. Our professional technicians have many years of experience and are here to get the job done right the first time. If you do not choose to have these issues resolved in a timely manner, you could create a health risk for you and your family. This is because mold and bacteria begin to grow once water gets trapped in your pipelines. If nothing is done to fix your pipes, the backup can begin to flow into the streets of West Jordan. Thankfully, today we use a new style of pipe repair known as pipe lining.
Pipe lining has been around for about 20 years now, while many are unaware of the process. Through the process of pipe lining, a new seamless, plastic pipe is created within the old. When you choose the process of pipe lining, your pipes remain in great condition for a long time. Along with this, the process takes place without any damage being done to your property. It's a win-win situation!
If you notice something is wrong with the pipelines of your home or business, don't hesitate to give T.J. Huggard Plumbing a call at 801-787-0373. The issue will not solve itself!
We serve both residential and
commercial customers.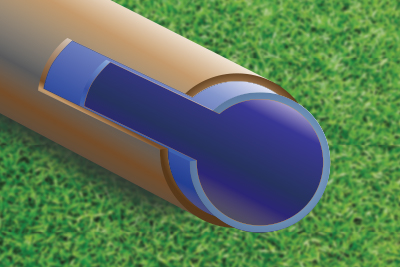 Leave us a message and we'll get back to you and get you scheduled!