Professional Pipe Lining Services in Sandy, Utah
Our technicians at T.J. Huggard Plumbing have many years of experience when it comes to pipe lining. If you are currently in Sandy, Utah and need pipe repairs, feel free to give us a call at 801-787-0373 or reach out to us on this website.
There are many issues which that arise when it comes to the piping of your home or business. If you notice any leaks or clogs on your property, be sure to act quickly. Not only can issues with your pipelines create horrible smells, but also create mold and bacteria. This can become quite a health risk for you and your family. These issues can only worsen over time if left unchecked; it is important to take action. Backup from your pipelines can begin to overflow, causing waste to collect in the rivers and roads of Sandy. Let's keep the town clean! Don't hesitate to contact T.J. Huggard Plumbing for all your pipe restorations.
Emergency Sewer Cleaning Services Available! Give Us a Call Today!
Trenchless Sewer Repair Without the Hassle
Pipe lining is a trenchless process which restores your sewer and water lines efficiently and effectively. Prior to the pipe lining process, a trench had to be dug into your property for work to be completed on your pipelines. This was 20 years ago, however, and times have changed. Through the process of pipe lining, your yard remains untouched while a plastic pipe is created within the old. Pipe lining keeps your pipes in great condition for a long time. Because of this, the process is cost-effective in the long run.
If you are in Sandy, Utah and notice something needs to be done with your pipelines, know T.J. Huggard Plumbing is a team you can trust. We are open Monday through Friday and can be there for all your pipe repairs. Give us a call at 801-787-0373 or fill out the contact form on this website. We can't wait to show you our trenchless technology!
We serve both residential and
commercial customers.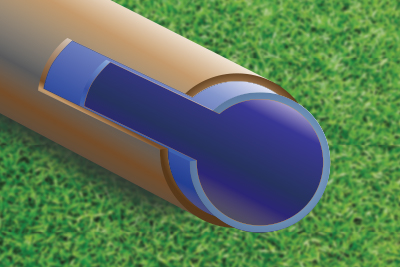 Leave us a message and we'll get back to you and get you scheduled!