Professional Pipe Lining Services in Salt Lake City, Utah
How Does Pipe Lining Work?
As recently as 20 years ago, the best method to replace sewer pipes required causing havoc in your lawn and nearby sidewalks. What changed? With new trenchless pipe lining methods and modern-day technology, a new smooth plastic pipe can be inserted into the old pipeline. By using a trenchless method, pipelines can be repaired quickly, effectively, and without a big mess.
Quality work guaranteed
Emergency services readily available
Licensed plumbing experts
In time, pipes can start to leak or create blockages which can end up being a hassle, producing nasty smells. Along with this, water can end up stagnating in your pipes and create mold and bacteria. These conditions are the perfect environment to develop major health concerns. In addition, waste can overflow which can wind up in the streets, railways, and in bodies of water around our beloved Salt Lake City area. If not dealt with in a timely manner, an easy trenchless job can turn into a big nightmare.
Emergency Sewer Cleaning Services Available! Give Us a Call Today!
Not only do you prevent excavation on your well-kept lawn, but there is also no damage done to or around your residence. After the repair is done, your pipelines will remain in exceptional form and will not require services for thirty years or even more! Along with this, pipe lining increases flow capability, decreases hazardous waste, and is an eco-friendly procedure.
We serve both residential and
commercial customers.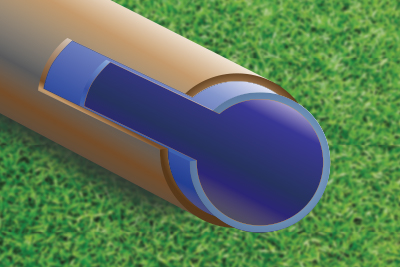 Leave us a message and we'll get back to you and get you scheduled!