Professional Pipe Lining Services in Springville, Utah
If you are currently located in Springville, Utah and are in search of assistance with restoring the pipelines of your home, look no further as T.J. Huggard Plumbing has you covered. Our technicians have experience in all types of jobs. Feel free to give us a call at 801-787-0373!
Emergency Sewer Cleaning Services Available! Give Us a Call Today!
Trenchless Sewer Repair Without the Hassle
Up until about 20 years ago, a trench had to be dug into your property in able for any work to be done on your pipelines. This involved the government's approval and a lot of time spent on your landscape. Thankfully today we have a new trenchless technology which is cost effective in the long run. By choosing to have your pipelines repaired through the process of pipe lining, your pipes get restored without any destruction to your property. It is important you contact a professional contractor when you notice any problems with the pipes around your home or business.
There are many things that could go wrong with the pipes of your home, as gradual wear accumulates over time. If you smell foul odors or notice your sinks are draining at a slower pace than normal, your pipes may be clogged. Mold and bacteria may also begin to develop as rainwater gets trapped over time. This can create a health risk for you and your family. If you don't choose to handle the situation, back up may begin to overflow into the streets and bodies of water in Springville, UT.
Remember, any issue in your pipes will not fix itself! If you encounter leaky or clogged pipelines in your home, don't hesitate to give T.J. Huggard Plumbing a call at 801-787-0373. You may also reach out to us on this website.
We serve both residential and
commercial customers.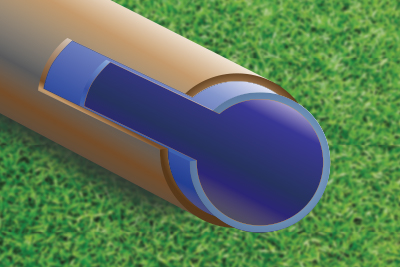 Leave us a message and we'll get back to you and get you scheduled!