Professional Pipe Lining Services in Spanish Fork, Utah
If you are currently experiencing issues with your pipelines in Spanish Fork, Utah, know you can trust the team at T.J. Huggard Plumbing. Feel free to call us at 801-787-0373 or reach out to us on this website. We'll get the job done right the first time!
Resolving an issue with your water or sewer lines in Spanish Fork, Utah should not be postponed. Thankfully, a new process has been developed which allows technicians to restore pipelines without digging a trench. This way we can fix your pipelines without tearing up your property. Through the process of pipe lining, a new plastic, seamless pipe is created inside the old pipe. People often put off the pipe lining process due to the price. However, it is important to note the trenchless process really is cost-effective in the long run. When you choose to have your pipelines repaired by T.J. Huggard Plumbing with this trenchless technology, you choose long-lasting results.
Emergency Sewer Cleaning Services Available! Give Us a Call Today!
Over time, there are a few issues you may encounter when it comes to the piping of your home or business. First, you may find your pipes begin to leak or clog, as your sink will not drain at its normal pace. This can become quite a hassle and create foul odors. Also, trapped rainwater can begin to produce mold and bacteria, making health risks around your property. With time, these backups can begin to overflow into the roads and bodies of water around Spanish Fork. For these reasons, it is important you have your pipelines looked at by a professional.
Whether you or someone you know is currently in search of a pipeline technician in Spanish Fork, Utah, T.J. Huggard Plumbing is here for you. Feel free to give us a call at 801-787-0373 or reach out to us on this website. We have emergency services available!
We serve both residential and
commercial customers.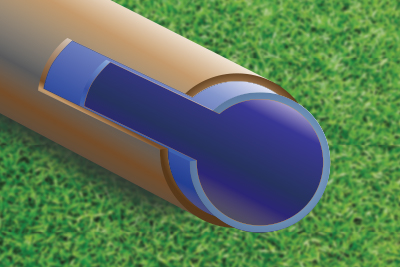 Leave us a message and we'll get back to you and get you scheduled!