Professional Pipe Lining Services in American Fork, Utah
There are quite a few issues which can happen with the piping of your residential or commercial building. Over time, pipes can begin to leak, develop clogs, or even begin to back-up with rain water. Not only are these situations a hassle, they can cause health issues and develop foul odors. Along with this, an overflow of waste can build up and begin to run into the streets, rivers, and parks of American Fork, Utah. Some homeowners may believe pipes will unclog themselves with time, but this is not the case. How can you solve this issue? Pipe lining!
Emergency Sewer Cleaning Services Available! Give Us a Call Today!
Pipe lining is an innovative process, as it has been around for 20 years or so. Prior to pipe lining, traditional sewer repair jobs had to take place for pipes to get repaired. This meant digging into your yard and sometimes going through the hassle to receive permission from the city to fix your pipes. However, through this new process of pipe lining, a seamless plastic pipe is created within the old pipe. This is a completely trenchless process and should not be put off. Today, T.J. Huggard offers quality services for pipe lining in American Fork, Utah. Although it is more expensive than traditional sewer repair jobs, pipe lining is cost effective in the long run.
There are many benefits to pipe lining. Pipe lining repairs your damaged pipes without digging or causing destruction to your property. Additionally this process allows the finish of the interior of your pipes to be preserved allowing an increase in flow capacity and water pressure! In addition, your pipes will remain in ideal conditions for over thirty years. Over time this saves you about 30-40% more than traditional sewer repairs.
Qualified licensed professionals
Emergency services always available
Excellent work guaranteed
Not only do our technicians provide outstanding sewer and plumbing services, but also pipe lining services. If you have chronic leaks, noisy plumbing, or backed-up drains and are wondering if pipe lining is right for you, contact us today. We are always here for you, as no issue should go unnoticed!
We serve both residential and
commercial customers.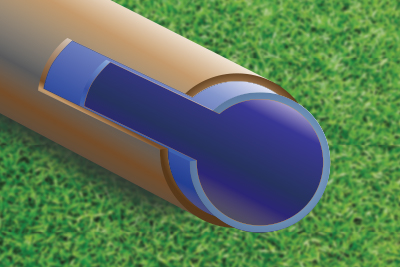 Leave us a message and we'll get back to you and get you scheduled!