Professional Pipe Lining Services in Pleasant Grove, Utah
In today's market there are various pipe replacement methods available, and choosing the right option for your home can be overwhelming. In the last twenty years, trenchless pipe lining has become quite appealing. When your pipelines start to leak, experience root invasion, or foul smells, the last thing you want to do is dig up your lawn. If you are experiencing any of these pipe problems, our pipe lining experts servicing Pleasant Grove, Utah can install your new pipelines without the trouble or headaches.
So — what's next? Identifying your drain as well as other sewer concerns is the best way to fix them. We give top quality video camera inspections to determine exactly just how best to resolve your pipeline issue.
Emergency Sewer Cleaning Services Available! Give Us a Call Today!
The Benefits of Pipe Lining
Pipe lining is one of the many trenchless techniques to repair your pipe system. There are a handful of benefits that come along with pipe lining, the first being that we don't disturb any surrounding areas while we work on your pipelines. Whereas with traditional re-piping your lawn becomes unrecognizable during the process and you may have to spend some time living away from home. This can all add up and make a cost-effective job more expensive. As soon as the procedure is done, your new pipes have the required toughness to withstand over thirty years of wear and tear and root invasion. Along with this, the process of pipe lining really does save you money in the long run. Afterwards, your pipes should not need repair again for over 30 years. The process is also environmentally friendly, increases water flow capacity, and avoids hazardous waste.
Pipe lining is an excellent pipe repair method for corroding pipelines, sewer backups, and cracked sewer pipes, as well as for other pipeline issues. To remain clear of devastating drainpipe problems, T.J. Huggard Plumbing services the Pleasant Grove, area in Utah. Call the experts today to schedule your appointment.
We serve both residential and
commercial customers.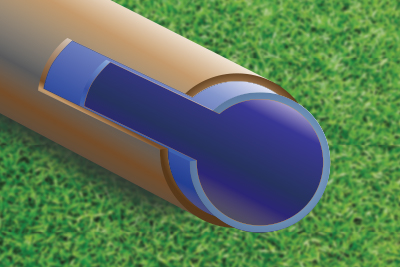 Leave us a message and we'll get back to you and get you scheduled!