Professional Pipe Lining Services in Cedar Hills, Utah
Many are not aware of trenchless pipe repair systems. One well-known method is pipe lining, which has only been around for about 20 years. When your pipelines become clogged or start leaking, something must be done. Issues with your pipes can create foul odors and can become quite the hassle. Along with this, rain water can become trapped inside your sewer pipes, producing mold and bacteria. If backups accumulate, waste can run into roads, trenches, and the parks of Cedar Hills. Issues with your pipes will not go away on their own and will get worse with time. It's time to fix these issues and start pipe lining.
Emergency Sewer Cleaning Services Available! Give Us a Call Today!
Pipe lining is a trenchless way of repairing your pipelines, which means no digging in your yard. To put it simply, pipe lining creates a new pipe within the existing pipe. Through the process of pipe lining, sewer and water lines are restored effectively and efficiently by creating a new seamless, plastic pipe within the old pipe. A pipeliner, also known as "cured-in-place pipe", is a flexible tube coated resin that is pulled or blown into the damaged pipe and inflated. This process can be a bit pricey, but it does pay off in the long run. Pipe lining services are currently available in Cedar Hills, Utah and T.J. Huggard can help you with your pipe lining needs.
There are quite a few benefits that come along with this process. Not only is it cost effective in the long run, but also environmentally friendly as we reduce the impact on your lawn and debris that is produced in order to fix your damaged pipes. This also creates a cleaner process and avoids the mess of conventional repairs. In the case of needing further repair, pipe lining is much easier to fix once the process has taken place. After your pipe lining is completed, your pipes should be good for next 30 years!
Excellent work assured
Emergency services always available
Licensed and professional technicians
To avoid disastrous sewage system troubles, T.J. Huggard Plumbing offers sewer maintenance, cleaning, and complimentary inspections. Don't call somebody that will unnecessarily damages your lawn! Call T.J. Huggard Plumbing for plumbing professionals' services who will certainly offer pleasant, courteous and affordable solutions. We offer 24/7 services to address all of your plumbing emergency situations. T.J. Huggard Plumbing is here for you and all your sewer, plumbing, and pipe lining needs in Cedar Hills, Utah. If you notice something strange with your pipe, call the experts to schedule your appointment today.
We serve both residential and
commercial customers.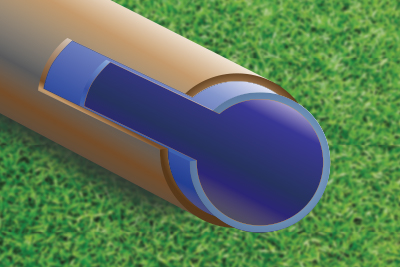 Leave us a message and we'll get back to you and get you scheduled!